A Vampire Assassin and a Possessed Book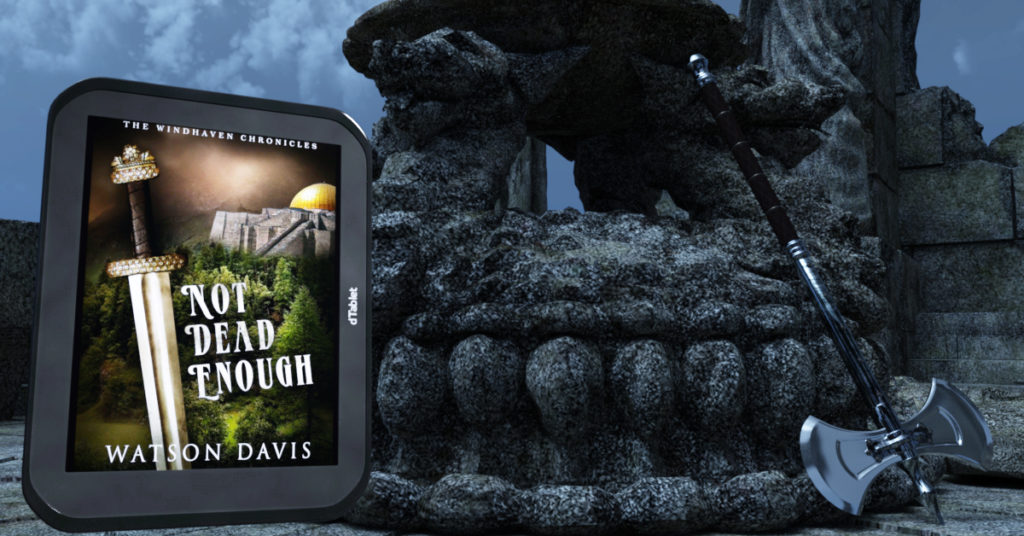 Gartan the Cursed, a vampire assassin once enslaved by the demonic Empress, is finally free.  With the Empress' soul bound into the pages of a book, all he has to do is destroy that book to be free of Her forever, free to wreak his vengeance on those priests and nobles who treated him like a subhuman animal, and free to return home to the ruins of a city he ruled centuries before.
But the Empress has not survived so long by accepting fate, and She is nothing if not cunning.
In this dark Swords and Sorcery collection of short stories, Watson Davis introduces us to Gartan and the intricate world of the Windhaven Chronicles.
Once A Hero
Give me your e-mail address and I'll give you the link to the book, Once A Hero.
This will sign you up to my mailing list.  I don't post often, and it's always about books, some free, some not, some mine, some not.  You can unsubscribe any time.

We value your privacy and would never spam you